Sales Professional | REALTOR® Lady of the Lake Realty
Lady of the Lake Realty
292 High Haith Road
Center Harbor, NH 03226
Email Phone: 603-566-6608 Toll Free: 888-737-5550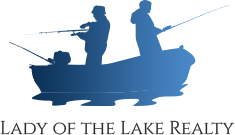 Consult your husband and wife team, your lake experts. In-depth knowledge of all the lakes on our site.
Call Paula Hinckley 603-566-6608 or Carl Sack 603-566-2386.
About Carl
Carl entered Real Estate in 2010 after a successful 28-years as an advertising and marketing salesperson with a prestigious New York publishing company. Carl brings his advertising and media savvy and tremendous work ethic to every project. Carl won every top sales award offered by Thomas Publishing prior to entering Real Estate. Outdoor activities include skiing, snowshoeing, snowmobiling, fishing, sailing, hiking, and boating. He has also been Inducted into Trinity High School and New England College Athletic Halls of Fame. Carl has also achieved excellence as a multi-million dollar producer in Real Estate and a former Sotheby's agent. He is also a Member of The Institute for Luxury Home Marketing, an awardee of The Certified Luxury Home Marketing Specialist Designation, and is a Million Dollar Guild Society
Carl can be reached at our Meredith office at 603.566.2386
Carl's Testimonials
We worked with Carl when we wanted to find a lakehouse so that we could get out of Boston on the weekends. We found him through his website which is a great resource for anyone looking to purchase in the NH lakes region. We set our preferences up on his site to narrow down the areas we were interested in, and we found several properties of interest right away. We also told Carl exactly what we were looking for – number of bedrooms and baths, but more importantly something with a yard, [...]
Carl helped us realize a life long dream of owning a house on a lake in NH. His knowledge of how to buy a house, and his attention to detail were instrumental in us completing our purchase. After we found the house we were looking for and had an offer accepted, Carl kept us appraised of everything that we needed to be on top of. And, when days before the original closing the seller decided they needed to do a short sale, Carl stuck with us for 2 more months as we waited for things to settle [...]
It was important to my wife and I to find a patient and caring real estate agent that was interested in finding the right place for us rather than just trying to make a quick sale. Carl Sack was not only a patient real estate agent but a good person who truly wants his clients to be happy. I highly recommend his services.
We wish to tell you how much we are enjoying our new condo at Beacon Street West in Laconia, NH. While we kind of had in mind what we wanted, we did not know how to get it or find it in the Lakes Region of NH. You SOLVED THAT PROBLEM FOR US. You listened to us and with the utmost of patience, took us to many places that met all of our needs. You immediately put our schedule to the top, put our apprehensions and fear at complete rest and in summary did an outstanding job for us. You service [...]
Ken and Carolyn G. Melbourne Florida
Lady of the Lake Realty is the simply the best agency we've ever dealt with. Nobody knows the lakes region better than Carl, and he was always willing to share his knowledge, providing insights you just can't get from any other source. He really took the time to understand what we were looking for and patiently worked with us until we found the right property. Working with Lady of the Lake made the process of finding our lake home a complete pleasure.
Good afternoon Carl, We just wanted to say thank you very much for all your help. You made the house hunting and buying a very smooth and calm process. Thank you again, John and Mary Ellen ( Dane Road, Center Harbor )